11.4 Cells and mycelium as human food
The two most successful applications for fungal biomass in the food industry, which are yeast extract and Quorn™ myco-protein, illustrate very different ways of using fungal vegetative growth as food. The first example is the conversion of brewery wastes, using low-technology processes into flavourings, diet supplements and products like Marmite, Bovril and Vegemite. These yeast extracts illustrate one successful commercial model: start with a cheap (ideally, waste) feedstock and use conventional production processes to make a product that sells at a relatively high retail price. The alternative model with a fungal product currently on the market is the myco-protein Quorn™. This is the mycelium of the filamentous soil-fungus Fusarium venenatum, grown on food-grade glucose as the carbon source, usually derived from wheat or maize starch, in a 45 m tall airlift fermenter in continuous culture mode (i.e. medium is added continuously and mycelium + spent medium is harvested at a rate equal to the production of new hyphae; you can find more detail in Chapter 17, CLICK HERE to view now). It is consequently a high-technology product (Trinci, 1991, 1992; Wiebe, 2004). The market virtues of the material centre on its filamentous structure which enables it to simulate the fibrous nature of meat (Fig. 12).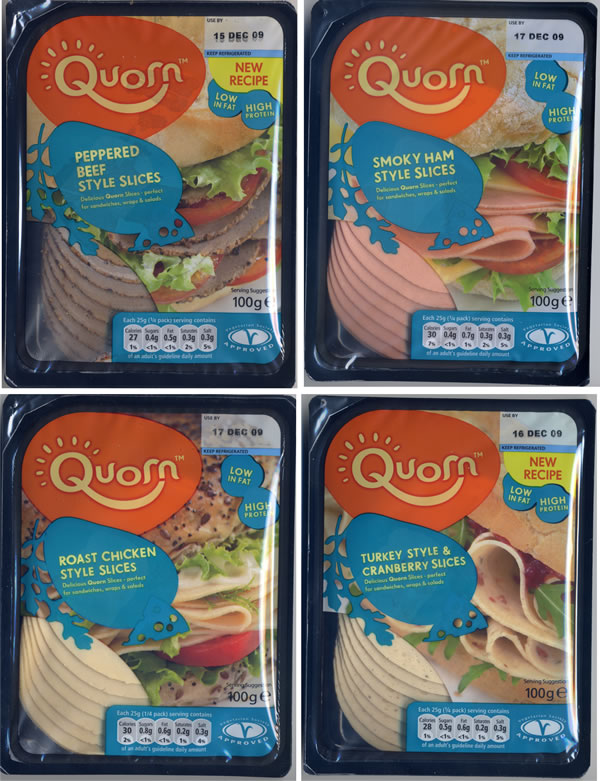 Fig. 12. Quorn™ myco-protein prepared as a low-fat and cholesterol-free healthy alternative to conventional sliced meat products. This might be the way we can satisfy our taste for meat without costing the Earth.
Coupled with the inherent nutritional value of fungal biomass, this permits the product to be sold as a low-fat, low-calorie, cholesterol-free health food to consumers who can afford to choose Quorn™ as an alternative to meat. At point of sale, Quorn™ can be more expensive than many meat products (and most mushrooms), but it is sold as a healthy 'meat alternative'. Evidently, it is positioned in the market to be sold to those who can choose to pay a premium price for a health food (visit http://www.quorn.com/ and http://www.quorn.co.uk/Home/).
Updated December 17, 2016